WEB AND ENTERPRISE PORTALS
Best-in-class UX and compelling functionality under the hood – we deliver the best of both worlds.
Development
We offer a decade-long expertise in delivering exquisitely robust portal solutions.
Integration
Integrating siloed web services and applications under mobile-friendly portal interfaces.
Optimization
Breathing second life into aging and ineffective existing portal solutions and infrastructures.
TACKLING A FULL RANGE OF PORTAL SCENARIOS
Intrella is positioned to deliver portal solutions of a wide variety of types, scope and complexity. And whatever the underlying scenario, we assure delivery of a dynamic experience your customers, partners and employees are instinctively looking for.
Web Portals
When the portal is the business, there is no compromising on the performance, cost-efficiency and growth potential of both. Intrella has the skillset and the experience required to guarantee delivery of a reliable solution to win, serve and retain your customers.
Enterprise Portals
We undertake enterprise-level deployments of highly productive intranets, extranets and engagement workplaces with expansive collaborative capabilities, access to aggregated information, self-service workflows, and enterprise social functionality.
POWERING CROSS-DEVICE USER EXPERIENCE
Delivery of a decent cross-channel user experience requires proficiency in a number of areas.
By focusing on speed, social dimension, mobile-optimized workflows and feature set adjustment for each particular device type, Intrella delivers outstanding portal experiences optimized for cross-device coherence, complementarity and ease of shifting.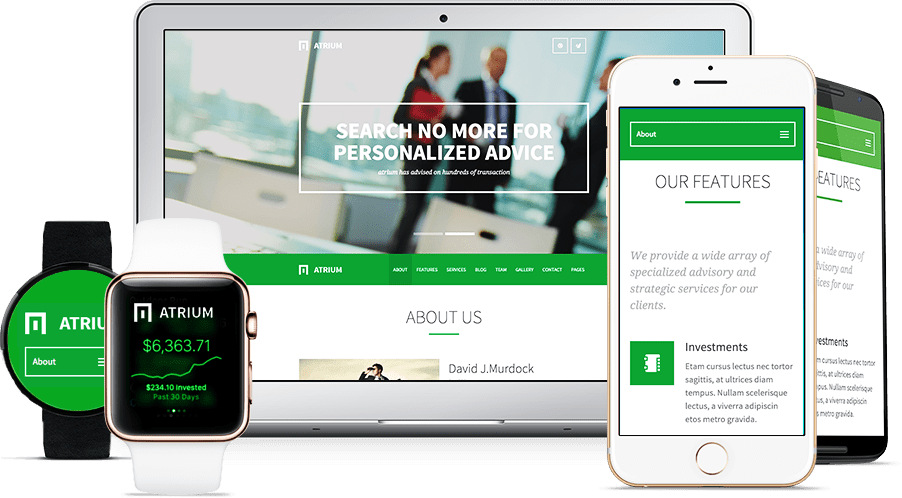 STREAMLINED ACCESS TO DATA, CONTENT, PROCESSES AND APPLICATIONS
We implement the full scope of portal features – often coming from different technologies, platforms and vendors – into integrated user experiences wrapping advanced content management, process automation and transactional capabilities.
Information Management
Multisite support
Knowledge management
Document management
Advanced search
Social
User profiles
Media galleries
Activity streams
Polls & rating functionality
Collaboration
Workflows
Forums and blogs
Collaboration tools
Collaboration spaces
Applications
E-learning
Data feeds
Billing and payments
Self-service apps and forms
Infrastructure
CMS and back office
Authentication and security
Role-based delivery
Performance tracking
Analytics
Data aggregation
Analytical dashboards
Business intelligence
Access statistics
Ecommerce Platforms
Addressing the growing demand for better user journeys, advanced back-end capabilities and new transactional models, Intrella enables businesses to smoothly launch multi-vendor online marketplaces and reach scale saving years of guesswork and spared investments.
Self-Service Portals
For utility and public service companies we offer development of digital engagement solutions designed to improve self-service rates, reduce the overall cost to serve customers and introduce new products and services enabled by digital technologies.
Partner Networks
Our technological solutions for business partner and supply networks span extensive functionality scope, including facilitated supplier discovery and interaction, streamlined purchase order and invoice collaboration, and complete visibility into expenses and transactions.
Knowledge Portals
Discover how Iflexion's expertise in eLearning, video streaming and collaboration technologies combines to deliver ahead-of-the-curve knowledge sharing and management solutions designed to facilitate creation, distribution, retention, and reuse of knowledge inside your organization and beyond.
Media & Entertainment
Intrella serves companies operating in the digital editing and distribution domain, offering leading-edge technological solutions to support new ways of digital traffic monetization, engagement of fragmented viewers and management of exponentially growing digital assets.
Corporate Collaboration
Collaboration is the backbone of both internal and customer-centric activities. Be it document-centric collaboration or collaboration-driven work management, Intrella delivers the full cycle of enterprise-level portal development services to meet your specific collaboration-centered needs.
Social Networks
From niche social networking platforms built on previously untapped use cases to enterprise social networks, community portals, social CRM and social commerce solutions, Intrella provides full-grown project teams to tackle first-rate solution delivery.
Vertical Portals
A versatile, long-standing portal development experience enables Intrella to undertake delivery of a wide range of solutions spanning the whole value chain for specific industry verticals like real estate, healthcare, oil & gas, finance & banking, telecom, energy & utilities services, and more.
ADVANCED PORTAL IMPLEMENTATIONS TAILORED TO YOUR NEEDS
Integration Capability
We are able to connect a portal solution to multiple data sources and applications, including implementation of Enterprise Service Bus (ESB) and integration with third-party web services, data feeds, payment systems and social collaboration tools.
Scalability and Performance
Technology never stops evolving, so don't let your portal to. Intrella designs incredibly flexible portal architectures with an eye for growth, fault tolerance, and comfortable accommodation of increasing loads and user numbers.
Business Continuity
Iflexion's mature DevOps approach and extensive build, test, and deployment automation expertise enable us to deploy portal solutions fast, seamlessly and cost-effectively, and ship new features to the solution, flawlessly operating in the wild, right away.
360° Security
Intrella pays great attention to ensuring all aspects of portal security, from data access and transactions security to data encryption, digital signature solutions and PCI DSS pre-certification audit and preparations.